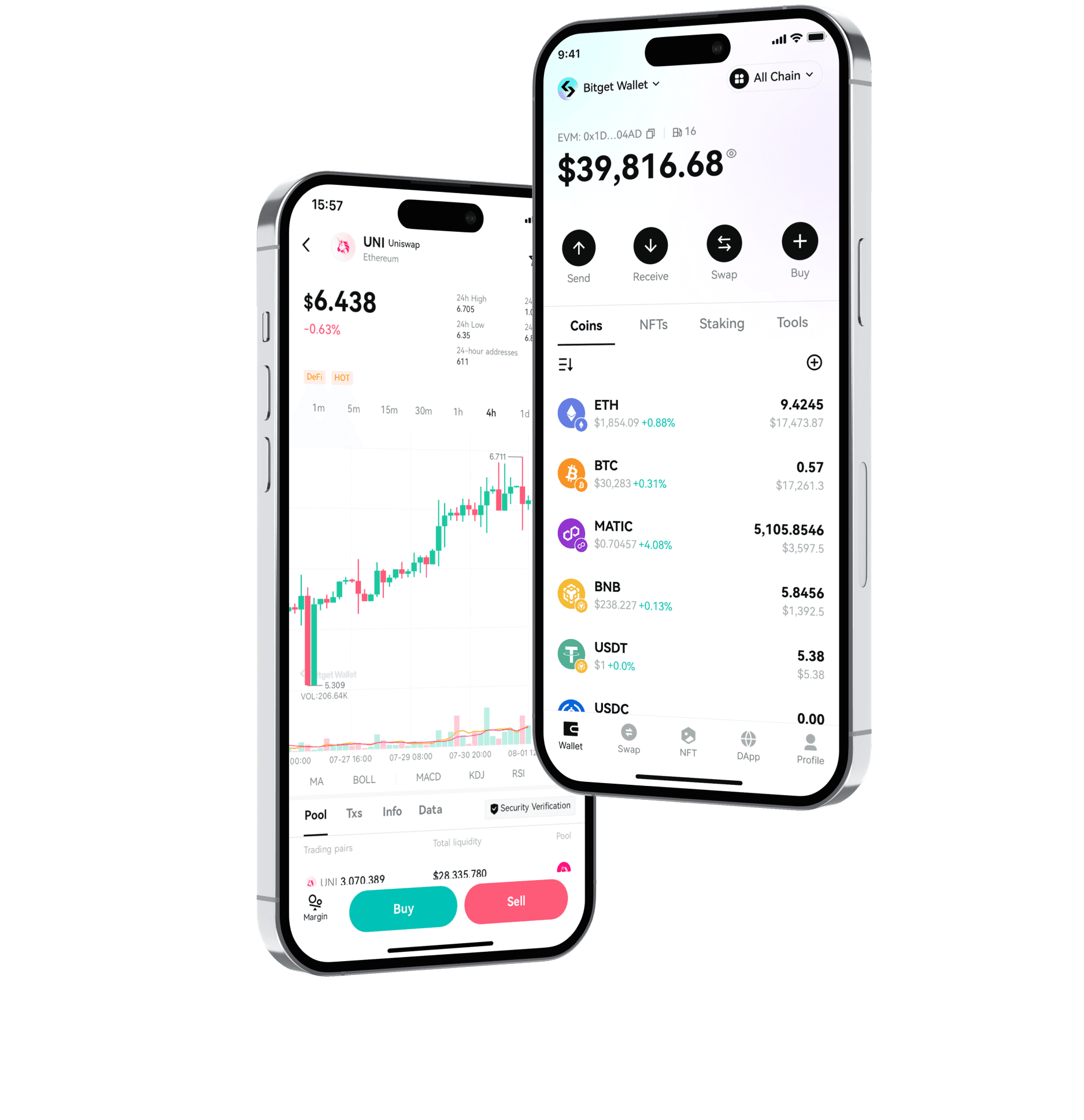 Hot asset discovery All in Bitget Wallet
Support 90+ public chains and more than 250,000 cryptocurrencies. Support Ethereum, BNB Chain, Polygon, Arbitrum, Optimism, zkSync and other public chains and DApps. Allows for easy management of multi-chain assets using a single account, which provides a safer and more convenient trading experience.
One-stop Web3 wallet
Digital currency wallet, NFT world, DApp exploration -- you want it
Convenient decentralized encrypted wallet

A convenient, secure, and easy-to-use Web3 wallet that provides reliable digital asset management services to more than 10 million users across 168 countries worldwide.

Easy trading, fast cross-chain

Support 90+ public chains, 250,000+ tokens and 80+ Swap services, Bitget Wallet allows you to swap any token with just one click across multiple chains.

Multi-chain polymerization NFT market

The first market that allows the purchase of NFTs with any cryptocurrencies, supports batch transfer and purchase of NFTs on 7 popular main chains, and 0 handling fees for pending orders

Explore various popular DApps

Supports 20,000+ DApps, users can customize the main chain and interest tags, and easily filter nine categories of DApps. DApp supports multi-chain display, and the main chain network can be switched in DApp
Supported tokens and blockchains
90 more assets supported...